Serving Suggestions
Fresh figs are the main ingredient in this delicious jam! It is great on any breakfast bread or as a condiment with cheese,cold cuts and crackers. It also is a great addition with grilled lamb, game meat or duck. Or make a delicious grilled cheese sandwich with the following recipe: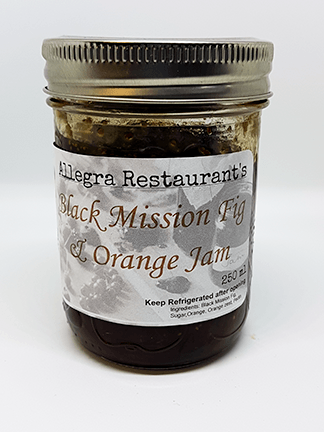 The ultimate grilled cheese sandwich
you'll need:
2 slices of toast
50gr of thin Brie cheese slices
2 tbs Black Mission Fig & Orange Jam
Melted butter
fresh rosemary leafs
how to proceed:
- Arrange cheese slices on one toast
- Spread the jam evenly on the cheese
- Top with second toast, then butter both sides and sprinkle the rosemary on both sides as well
- toast in sandwich toaster or panini press until golden brown
- Enjoy!


(Recipe by Chef Thomas Nay)