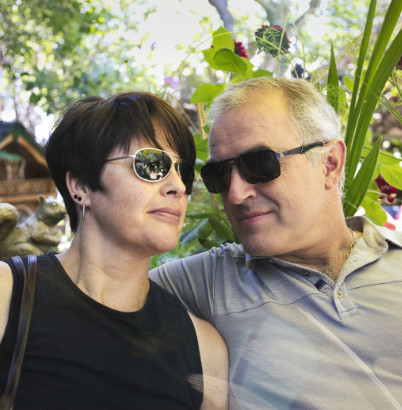 Thomas & Ines Nay
Owners of Allegra Restaurant
Ines and Thomas, originally born and raised in the picturesque landscapes of Switzerland, bring a wealth of hospitality and culinary expertise to the table. Their journey in the world of hospitality began at a young age, shaped by their unique backgrounds.
Ines's upbringing unfolded within the vibrant ambiance of a hotel and restaurant nestled near a bustling tourist destination. From early on, she immersed herself in the dynamic rhythm of her parents' business, participating both in the front and back of the house. As time went on, she found her niche as a skilled server, finely attuned to the art of delivering exceptional dining experiences.
On the other side of the culinary spectrum, Thomas embarked on his culinary journey at a mere 16 years of age. His dedication to mastering the culinary craft led him through chef training, paving the way for a journey that spanned various hotels and restaurants. It was in one of these establishments that fate intertwined their paths, bringing him to the restaurant owned by Ines's parents.
The year 1995 marked a significant transition as the couple embarked on a new chapter in Canada. Living and working in the breathtaking landscapes of Banff and Canmore, Alberta, they honed their skills and passion for hospitality. As their family grew, Ines and Thomas's vision took root, culminating in the decision to make Cranbrook their home.
In 2005, the doors of Allegra Restaurant swung open, a testament to their dedication and shared dreams. The essence of Allegra lies not only in serving delectable cuisine but in crafting moments that linger in the hearts of their patrons. Their unwavering commitment to quality, both in terms of cuisine and service, is mirrored in the exceptional team they've assembled. Each member shares their philosophy, working in harmony to orchestrate unforgettable dining experiences.
Ines and Thomas invite you to embark on a culinary journey like no other. As you step into Allegra Restaurant, you'll not only savor exquisite flavors but also relish in the warm embrace of hospitality that's been nurtured through a lifetime of dedication.
Your evening at Allegra promises to transcend the ordinary, leaving you with memories that linger and smiles that last.