Serving Suggestions
This oil/vinegar base dressing is loaded with basil and parsley and is a refreshing addition to any leaf or vegetable salad, and a quick-fix for a great pasta salad.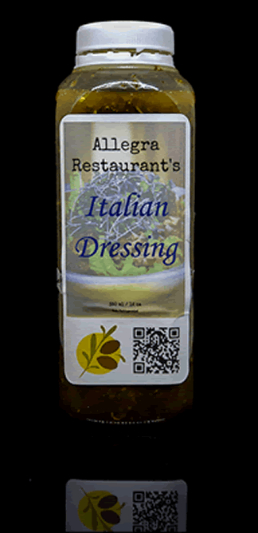 Tomato carpaccio with Parmesan and prosciutto
you'll need:
- 2 vine riped tomatoes (or Roma tomatoes)
- 3 tbsp Italian dressing
- 2 slices of San Daniele prosciutto ham
- 20 g Parmesan petals
- black pepper from the mill
- fresh basil leaves for garnish
how to proceed:
- With a serrated knife cut tomato in slices as thin as you possibly can, arrange on a nice big dinner plate so that the slices only overlap a bit
- With a spoon spread the dressing so the tomatoes are covered
- Cut the prosciutto in fine strips and loosely arrange over the tomatoes
- Gently arrange the Parmesan petals on top
- Add some fresh cracked pepper and garnish with the basil leaves
- Enjoy!!


(Recipe by Chef Thomas Nay)